MISS LILLIAN'S ULTIMATE CABINET PAINT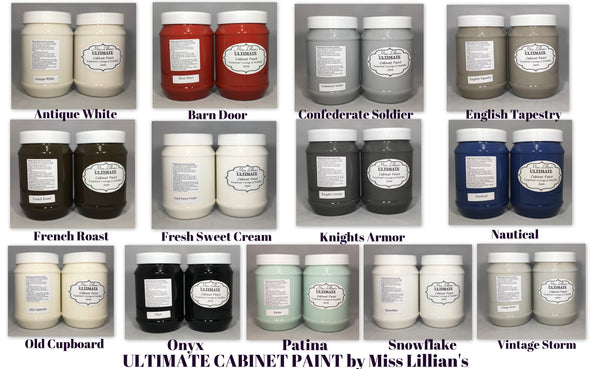 https://www.misslillianspaint.net/retailer/2/
Miss Lillian's ULTIMATE Cabinet Paint is specifically designed for long lasting durability making it the perfect paint for Kitchen and Bathroom Cabinets. 
ULTIMATE Cabinet Paint is 100% Acrylic Based and also features: Self-leveling, Excellent adhesion for bonding to a wide variety of surfaces (with proper preparation) and household chemical resistant.
Easily applied with a brush, roller or sprayer and dries quickly to a satin smooth finish with few brush marks. 
ULTIMATE Cabinet Paint Primer 
Sorry, there are no products in this collection