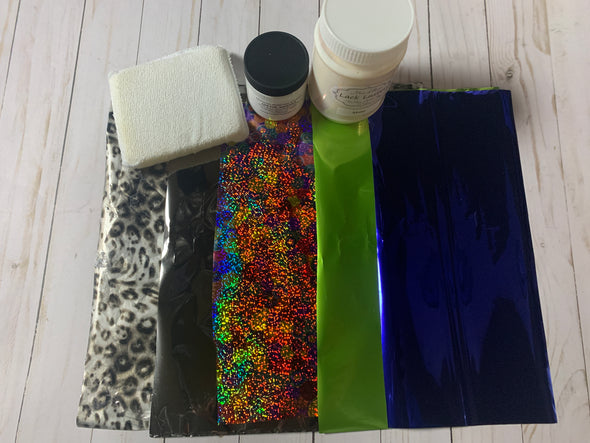 Want to get started creating with foils? Here is the perfect starter kit!!!  This kit will include everything needed except your surface and base coat paint.  
You will love the Art of Foiling - the application can be applied to just about any surface.  
Kits will include 4 ounces of foil adhesive, 8 oz. of Miss Lillian's Topcoat, 5 or 6 feet of different foil colors and a sponge. Plus instructions. 
Sorry, there are no products in this collection